---
ACN Telecommunications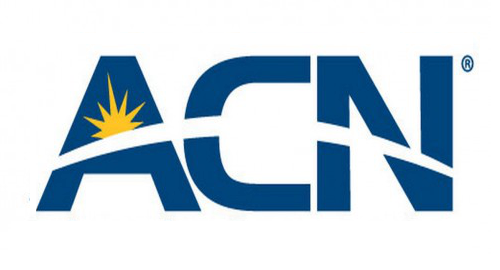 ---
The ACN Telecommunications company is in the Telecommunications industry.  Information is as follows:
Robert Stevanovski - Chairman

Gregory Provenzano - President

Anthony Cupisz - Vice President

Michael Cupisz - Vice President

Chip Barker - Chief Executive Officer



Website: http://acninc.com
Headquarters: Concord, North Carolina
---
---
The ACN Telecommunications Opportunity
About
ACN was founded in 1993 by 4 men (Gregory Provenzano, Robert Stevanovski, Anthony Cupisz, and Michael Cupisz)  who had countless years of direct selling experience between them.  According to their website, they were unhappy with their previous companies.  They decided to get together and start their own company.  The vision that they had for the company was that their customers wouldn't have to purchase anything they didn't need or could barely afford.  Basically, offer customers savings on products that they are already using.
During the deregulation of the long distance industry, they became a reseller of long distance services.  Next they began to be a reseller of local services.  Over the years, they became the worlds largest direct seller of telecommunications services and essential services for home and business such as energy, security services, etc.  They now conduct business in over 25 countries.
ACN telecommunications is a member of the Direct Selling Association and they pride themselves in following the DSA's (Direct Selling Associations) code of ethics.  They also have an A+ rating with the Better Business Bureau.
Services
ACN offers Residential Services as well as Business Services.
The Residential Services that ACN offers include:
Digital Phone Services
High Speed Internet
Wireless Services
Natural Gas
Electricity
Solar Power
Dish TV
Direct TV
Home Security
The Commercial Services that ACN offers include:
Business Phone Services
Wireless Services
Gas
Electricity
Payment Processing
Business Security
Dish TV
Direct TV
ACN's slogan is, "f it's on, you get paid."
Trainings

ACN's trainings are offered on an international, regional, and local level.  These events are attended by atleast more than 10,000 people every year.
Trainings are conducted be the co-founders and company leaders.  They include company announcements as well as recognitions to the company's top leaders and producers.
Charity
ACN prides itself on giving back to an ever growing list of organizations world wide.  Most of these organizations have a heavy concentration on children.  The organizations that they are involved in are:
Project Feeding Kids
Ronald McDonald House
AMerican Red Cross
Children's Home Society
Opportunity
ACN states that you have the opportunity to offer services that people are already using on a day-to-day basis. You earn in a percentage of your customers bills as long as they remain a paying customer.  However, ACN makes it clear that there's no guarantee of income. It is solely based on your personal efforts.
---
Jun 20, 19 11:34 AM

Buying a Network Marketing Lead List can be a way to increase productivity in an MLM business. However, there are pros and cons to purchasing them.

Feb 06, 19 08:27 AM

Pre Qualified MLM Leads are in high demand by many network marketers in the industry. More than 90% of network marketers are on the hunt for leads. It would be even better if these leads were pre-qual…

Jan 29, 19 11:22 AM

When you recognize what pre qualified mlm leads are, you can carefully groom the right leads into prospects and increase your sales rate. Many MLM representatives spend too much time with leads that a…
---
---