---
Agel Enterprises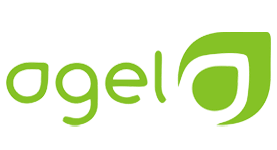 ---
The Agel Enterprises opportunity is in the Health and Wellness industry.  Information is as follows:
 Glen Jensen - Founder

 Jeff Higinson - CEO
Website: http://agel.com
Headquarters: Pleasant Grove Utah

---
---
The Agel Enterprises Opportunity
Agel is an MLM company that specializes in dietary and nutritional supplements.  The difference between them and various other nutritional supplement companies is that they offer their supplements in gel form.
The reason why this is deemed beneficial is that gels are absorbed into the bloodstream more quickly than supplements in pill form.  Gel and liquid supplements usually are absorbed by the body within 30 seconds while capsules or tablets take up to 30 minutes.
Agel Enterprises prides itself on developing over 17 different supplement products to improve health that range in various categories such as:
Vision - Support in being able to see clearly
Detox - Ridding the body of toxic substances
Meal Replacement - Something taken into the body intended to substitute solid food
Cardiovascular - Support relating to the heart and blood vessels
Immune System Support - Strengthen the system in your body that prevents disease and infection
Anti Oxidants - promotes oxidation to prevent deterioration stored food
Joint Health - A part in the human body where to separate bones are put together (ball and socket joint, etc.
Energy - Restoring strength, vigor and vitality in the human body
Sleep Aid - Assist in promoting sleep 
Weight Management - The process of maintaining healthy body weight
Mental Clarity - The process of improving phycological well-being
Vitamins - A supplement for vitamins that are found in various foods
Probiotic - Restores and maintains bacteria that is beneficial to your digestive system
---
Representative
To get this concept out the the general public, Agel has created a direct sales plan that will allow anyone to promote and sell their products as a viable career option.  People who decide to take part in this have the option to do this at what ever time fits their schedule.
The incentives that Agel has in place for their representatives are:
Expense Allowances
Travel Award Funds
Matching Bonuses
Team Commissions
Incentive Trips
Luxury Car Fund
According to their website, Agel said they have the most lucrative compensation plan ever developed called the Quadra-Plan.  This is said to be a unique approach that pushes past the other plans in the past.
---
Credibility
JRJR Networks recently accepted Agel into their portfolio of companies.  JRJR Networks is a portfolio of direct to consumer brands that are in a company that is publicly traded on the stock market.

---
Jun 20, 19 11:34 AM

Buying a Network Marketing Lead List can be a way to increase productivity in an MLM business. However, there are pros and cons to purchasing them.

Feb 06, 19 08:27 AM

Pre Qualified MLM Leads are in high demand by many network marketers in the industry. More than 90% of network marketers are on the hunt for leads. It would be even better if these leads were pre-qual…

Jan 29, 19 11:22 AM

When you recognize what pre qualified mlm leads are, you can carefully groom the right leads into prospects and increase your sales rate. Many MLM representatives spend too much time with leads that a…
---
---