---
Ambit Energy Inc.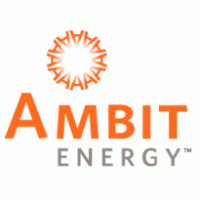 ---
The Ambit Energy Inc opportunity is in the energy consumption industry.  Information is as follows:
Industry: Energy

Founded: 2006

Key People:
 

CEO

: 

Jere W. Thompson Jr.

 - Founder and CEO
Website: http://ww2.ambitenergy.com
Headquarters: Dallas, Texas
---
---
The Ambit Energy Inc Opportunity
Ambit energy is an MLM company that's was founded in 2006 in Addison, Texas by Jere Thompson Jr. and Chris Chambless. Its core services consist of:
Electricity - Energy that can run through wires and is used for lighting, heating, cooling, as well as gives power to machines.
Gas - A fuel or combustible mixture used for lighting heating
Solar Power - Power that is generated by using  the suns rays to generate electricity
Green E - . The process of limiting carbon while driving, flying, heating, etc.
The reason they are able to market energy services in various energy markets is because of deregulation
Deregulation is when the stronghold government power of any particular industry is taken away. As a result, other companies can come into the market and create more competition. Therefore, Ambit made its way in to the industry and is now marketing their products through approximately 250,000 indepenant consultants.
Recognition
Ambit was recognized for several awards.  One of which was the fastest growing private company in 2010 via Inc. 500. They also made the top 5000 fastest growing company in the years 2011, 2012, and 2014.
The Inc 500 is a publication in New York that started in 1972 that publishes information about start up companies and small businesses. They have a magazine that is published weekly. However every year they release a list that contains the fastest growing companies in the United States.
They also have an extension called the Inc 5000.  This lists the fastest growing 5000 companies. However to qualify, the company had to have started and generated revenue by the beginning of the fiscal year. The reason for this is so they can track their growth for the year.
Ambit reached a mile stone of 1 million customers in 2012 after being recognized by JD Power and Associates by being the company who ranks as number one for having the most positive recommendations shared with others. JD Power and Associates rank and rate customer satisfaction and surveys. To get the JD Power award is a great honor and opens up recipients of this award to receive endorsements and credibility.
---
Jun 20, 19 11:34 AM

Buying a Network Marketing Lead List can be a way to increase productivity in an MLM business. However, there are pros and cons to purchasing them.

Feb 06, 19 08:27 AM

Pre Qualified MLM Leads are in high demand by many network marketers in the industry. More than 90% of network marketers are on the hunt for leads. It would be even better if these leads were pre-qual…

Jan 29, 19 11:22 AM

When you recognize what pre qualified mlm leads are, you can carefully groom the right leads into prospects and increase your sales rate. Many MLM representatives spend too much time with leads that a…
---
---