---
The Essante Organic Business Opportunity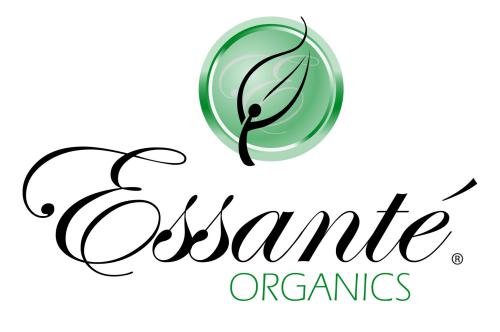 ---
The Essante Organic MLM Business Opportunity Is In The Health and Wellness Industry.  Information is as follows:
Michael Wenniger

 - Founder

Dr. J.J. Levine - President

Angie Levine - C.E.O.

Daniel Wenniger - C.C.O.
Website: https://www.essanteorganics.com/

---
---
The Essante Organic Business Opportunity

Essante Organic is an MLM company that was founded in 2009 by Michael Wenniger.  The reason the Essante company was created was to eliminate toxins from peoples lives using toxic free and organic ingredients. The purpose of this was to produce safe products that eliminate toxic risk from peoples lives.
---
Commitment
According to their website, they have promises is that they abide by to improve customer service and satisfaction:
Continue research and development for the healthiest 100% toxic free product
Operate with integrity as well as globally where everyone can order products effortlessly
A 30 day 100% satisfaction guarantee
Take customers and brand partner's (representatives) recommendations seriously
Pay the highest referral fees and commissions in industry
Provide customers and brand partners (representatives) with a platform where they can always purchase products that meet the high standards
Offer a free award-winning training program to their brand partners (representatives) which ensures success
---
Product
The motivation for Essante's creation was that the leadership noticed a big problem. They found that 99% of products on the market (including baby products) contain toxic and chemical fillers.
Furthermore what they said bothered them was companies continue to harm the consumer in order to increase their profit. These chemical toxins are documented to absorb through the skin within 26 seconds.
Therefore Essante formulated and launched the first toxic free/organic products. These consists of:
Body products
Baby products
Household products
Outdoor products
Nutrition products
Therapeutic products.
---
Representative
According to Essante, the demand was so great they decided to pay commissions to people who we're shared the product with others.
Essante offers its representatives six commission payouts:
30% retail commissions
$500 gold bonus
10% and listing bonus
24% to 100% matching bonus
$50-$100 go green back commissions
1% expansion race bonus.
Essante provides its representatives with a free website that is immediately activated.  On this website they get training such as:
How to get started
How to invite prospecting presents
How to join the company
How to receive your own 800-number
How to get unlimited leads that call you
How to answer the top five questions.
---
Foundation
According to the leaders of the company, they felt the need to want to do a little more so they launched the Essante Foundation.
Proceeds from every purchase help provide food, clean water, clothes, shelter, and protect the environment.

---
Benefits
Essante make sure that their representatives enjoy the many tax benefits that come with running a home-based business such as your:
Mobile phone bill
Travel expenses
Gas expenses
Meal expenses, etc.
In their disclaimer they do not claim to be CPA's. However they highly encourage their representatives to contact theirs.
---
Jun 20, 19 11:34 AM

Buying a Network Marketing Lead List can be a way to increase productivity in an MLM business. However, there are pros and cons to purchasing them.

Feb 06, 19 08:27 AM

Pre Qualified MLM Leads are in high demand by many network marketers in the industry. More than 90% of network marketers are on the hunt for leads. It would be even better if these leads were pre-qual…

Jan 29, 19 11:22 AM

When you recognize what pre qualified mlm leads are, you can carefully groom the right leads into prospects and increase your sales rate. Many MLM representatives spend too much time with leads that a…
---
---