---
The IDLife MLM Opportunity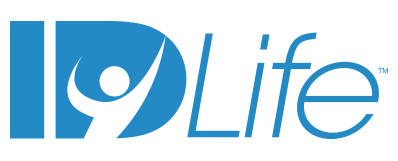 ---
The IDLife MLM Opportunity is In the Health and Wellness Industry.  Information is as follows:
Industry: 

Health and Wellness

Founded: 2014

Key People:
Mark Hughes

 - Founder

Laura Brandt - President




Mark Bennett - Chief Operating Officer and General Counsel




Joe O'Connor - Chief Finanial Officer



Website: https://www.idlife.com

---
---
The IDLife MLM Opportunity

---
This is a health and wellness company that was founded in 2014 by Logan Stout.  The name of the company stands for Individually Designed Life.
According to their website, they believe that no two people are alike.  As a result, their niche is customized nutrition with the highest quality products to help people live a healthier life.
Being a part of this company you will fill out a free confidential health assessment that will generate a report for you. Based on that report you will have your own customized vitamin program backed by scientific recommendations.
They dedicate themselves to creating original products with the best ingredients. Every recommendation that they offer is backed up with scientific studies that offer tailored health programs that are specific to the individual's health.
---
Product
Individually Designed Life's flagship product is ID Nutrition.  This is a personalized nutrition supplementation program designed to meet your unique health needs
The products consist of:
Meal Replacement Shake - Fortified with Chia seeds and contains essential fatty acids and fiber
Appetite Chews - Low-calorie snacks with a citrus extract that helps take away your appetite. It also increases your mental focus and helps with weight loss
Sleep Strips - Mint strips that melt in your mouth and help to enjoy a restful sleep
Pre-and Post-Workout - Contains enzymes, vitamins, and nutrients that help to increase your mental focus and physical conditioning
Hydrate - Contains electrolytes and antioxidants that protect your body from dehydration
Lean - Helps maintain stamina and energy as well as boosts metabolism
Snack Bars - Bars that contained a combination of foods. Gluten-free and certified organic
Skincare - Giving your body the needed nutrition to improve your skin from the inside out
Energy Line - Boost your energy with a steady release of caffeine.
Kids Line - A line of the highest quality nutritional kids products to fill their nutritional gaps
Experience - Combination of three the customized nutritional products that hydrate you throughout the day and help you have a restful sleep at night
---
Opportunity
IDLife offers the opportunity to easily run a business platform while connecting with people.  According to their website you don't need to be a professional salesperson or stock any items for sale as the company handles all of this for you.
The company's power comes from the people you meet in your own networks on a day-to-day basis. You earn commissions on purchases that they make every month. You also earn commissions based on your team's sales.
There's no limit to what you can earn. You are offered 40% off your first order and 30% off all your remaining orders.  You also have hundreds of healthcare professionals such as nutritionists and chiropractor's that recommend the products to their patients.
There compensation plan offers several ways to get paid which include:
Weekly
Monthly
Incentive trips
Car bonuses
Free products, etc.
Another feature that they offer to help you with the business is simply having your network take a free health assessment then have them try your nutrition products.
This company stresses that you don't have to be a professional salesperson. They provide all the training that you need. You're also provided with a personalized website where you're able to:
Take online health assessments
Learn about the business
Place orders
Be updated with information
You also have access to various business tools and reports. An IDLife app is also available for your smartphone.  With all of these features in place, the company has been able to maintain a high 93% reorder rate
---
Jan 03, 19 12:49 AM

Many wonder WHY MLM representatives combine the internet and network marketing.Your MLM company tells you that you can get paid when you're sleeping. Having an online presence allows the internet to w…

Jan 02, 19 06:26 PM

Representatives who merge the internet and network marketing have a sense of independence In this industry. As an owner, if you find that something thing isn't working for you, you have the right to t…

Dec 26, 18 02:24 PM

Incorporating the Internet and Network Marketing has produced up to thousands of leads for many people. Many people in the MLM industry understand the positive effect using online strategies have.
---
---