---
The Importance of Residual Income in MLM
---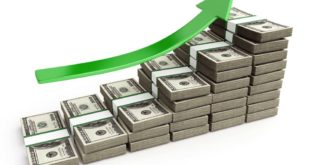 Importance of Residual Income
People who are not financially literate underestimate the importance of residual income in MLM.  Furthermore, people who underestimate its importance don't know what it is.
Residual income isn't exactly income that comes to you on a continual basis for work that you do one time.  Residual income is extra income that you have left over after all your expenses are paid.
The MAIN reason why this is important is it becomes the primary deciding factors that banks consider when securing a loan.
---
Importance of Residual Income
The greater your residual income is, the greater the chances of you being approved for a loan.  The reason for that is residual income establishes your ability to pay back the loan.
For example:
MONTHLY
Assets
Job Income =  $1600
MLM Income = $500
                             $2100
Liabilities
Rent / Mortgage = $1000
Credit Card =        $400
Student Loan =     $100
Car Payment =      $200
                                  $1700
 $2100 - $1700 = $400 Residual Income
Notice without the MLM residual income that her residual income will be $ -100  money per month.
MONTHLY
Assets
Job Income =       $1600
(no MLM income)  $     0     
                                  $1600
Liabilities
Rent / Mortgage = $1000
Credit Card =        $400
Student Loan =     $100
Car Payment =      $200
                                   $1700
 $1600 - $1700 = ($ -100) Residual Income
What this means is that people in this position will be put in a situation where they have to work overtime in order to maintain the bills.  Thus, taking time away from their freedom and increasing stress.
---
Your net worth is determined by your Assets vs Liabilities.  Having more money coming into your household than going out makes you have a positive net worth.  Having a positive net worth give you options and increases your opportunities such as:
New Business Opportunities - If you want to look into starting a traditional business, or open a franchise, invest, etc., you will already have the capital to get you started
Funding from Banks - The amount of your net worth will determine how much you will be approved for by the bank to give you start-up costs.
Lower Interest Rates - The more cash you have on hand, the lower your interest rate will be (money that you owe the bank on top of the loan).  Thus, saving you money over the length of the repayment.
---
Importance of Residual Income: Additional Aspects
Other aspects of the importance of Residual Income are:
Foundation for Financial Security - When you have residual income, you have the freedom of actually focusing on where your money is going.  For example, you can decide what funds you are going to give your money to, where you can invest and what charities you want to help instead of worrying if you are going to be late for work, if you're going to be laid off or if you will get a pay cut.
Reduces Stress - Worrying if you will lose your only means of income (your job) will cause fear and anxiety.  Most divorces, bankruptcy filings, and foreclosures and repossessions happen as a result of not have the extra finances and as a result, MANY working class individuals worry about at least one of the above at one time or another.  Not having to worry about any of these problems reduces stress and leads to physical energy and health.
Time Freedom - Many people believe that time is more valuable than money.  Many people value time with their loved ones, time to volunteer or travel the world.  Instead of HAVING to work many people would use their time to be free from many of life's unnecessary responsibilities.  Time freedom allows people to do what they WANT to do instead of what they HAVE to do.
Be Anywhere - You will find that people who have residual income are rarely stuck in one area.  The reason why many people hardly go anywhere is that they can't afford to go anywhere OR they can't spend a considerable amount of time away from their residence because they have to be available for their job.  The problem with traveling or vacation time is that it comes and goes to fast.  With enough residual income, you have the ability to leave your job and travel as much or as often as you desire without worrying about when you NEED to return.
---
Jun 20, 19 11:34 AM

Buying a Network Marketing Lead List can be a way to increase productivity in an MLM business. However, there are pros and cons to purchasing them.

Feb 06, 19 08:27 AM

Pre Qualified MLM Leads are in high demand by many network marketers in the industry. More than 90% of network marketers are on the hunt for leads. It would be even better if these leads were pre-qual…

Jan 29, 19 11:22 AM

When you recognize what pre qualified mlm leads are, you can carefully groom the right leads into prospects and increase your sales rate. Many MLM representatives spend too much time with leads that a…
---
---