---
Javita Coffee Opportunity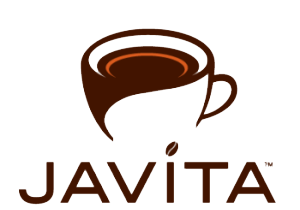 ---
This Javita Coffee Opportunity is In the Health and Wellness Industry.  Information is as follows:
Industry: 

Health and Wellness

Founded: 2004

Key People:
Stan Cherelstein - Founder, President, C.E.O.
Website: http://www.javita.com

---
---
The Javita Coffee Opportunity

---
The Javita Coffee company is in the health and wellness industry and was founded in 2004 by Stan Cherelstein.  Javita is currently located in Florida and produces products that boost metabolism and burns calories.
This company focuses on making instant coffee drinks that are known as gourmet beverages.

---
Javita Coffee Product
Their main product, Javita weight loss coffee, is also known as a drink at boosts metabolism due to the fact that its ingredients are:
Yerba Mate - Leaves and stems of a powerful rainforest tree has caffeine to stimulate the body
Pomegranate - The pomegranate is a fruit-bearing deciduous shrub
Coffee - A brewed drink prepared from roasted coffee beans, which are the seeds of berries from the Coffea plant
Garcia Cambogia - A tropical fruit also known as the Malabar tamarind, is a popular weight-loss supplement
Another ingredient in this product is caffeine which is a stimulant found in over 60 plants and gives energy to those who use it. According to several research studies on obesity, high caffeine use was associated with weight loss through fat oxidation.
Several claims that were made by using this product was Weight maintenance, Weight loss, Over-eating prevention and increased metabolism.
---
Javita Opportunity
Javita also offers an opportunity for you to make income from your home.  They offer two options for you to get started.
$99
$599
The difference in the starter prices are the amounts of products and material you receive to get started with your opportunity as well as eligibility for more income.  After you get started you'll receive marketing tools, a distributor kit and the necessary materials you need to promote your business.
To start making income with the Javita opportunity you would be expected to sell their products and introduce others to the opportunity to do the same.
This company's compensation is plan derived from the sale of their products which is volume based.  The two types of income that you can receive by being a representative of this company are:
Short term income which comes to you as bonuses and weekly commissions that are paid to you at 30%.
Long-term income - Which comes to you as residual income.
---
To help motivate the distributors they have three bonus programs:

Star Bonus - Enrolling new members and helping new members build teams in a timely manner
BMW Car Bonus - Reaching supervisor status or higher in the compensation plan
First Order Bonus - Qualifies you to earn weekly income immediately
---
Jun 20, 19 11:34 AM

Buying a Network Marketing Lead List can be a way to increase productivity in an MLM business. However, there are pros and cons to purchasing them.

Feb 06, 19 08:27 AM

Pre Qualified MLM Leads are in high demand by many network marketers in the industry. More than 90% of network marketers are on the hunt for leads. It would be even better if these leads were pre-qual…

Jan 29, 19 11:22 AM

When you recognize what pre qualified mlm leads are, you can carefully groom the right leads into prospects and increase your sales rate. Many MLM representatives spend too much time with leads that a…
---
---