---
Jeunesse Global Opportunity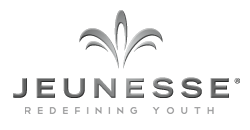 ---
The Jeunesse Global Opportunity is in the Health and Beauty Industry.  Information is as follows:
Industry: 

Health and Beauty

Founded: 2009

Key People:
Randy Ray - Founder.
Wendy Lewis - Founder.
Rob Dawson - Chief Legal Officer
Scott A. Lewis - Chief Visionary Officer
Ryan Ogden - Chief Financial Officer
Website: https://www.jeunesseglobal.com/en-US/

---
---
The Jeunesse Global Opportunity

---
Jeunesse Global is an MLM company in the health and beauty industry based in South Wales, UK.  They specialize in helping people to look and feel young through their skincare and nutritional products. They pride themselves on having a Y.E.S. system which stands for Youth Enhancement System.
This company was founded in 2009 by Randy Ray and Wendy Lewis.  Since then they have managed to sell products in over 82 countries.  
Jeunesse goal is to create products that affect individuals in every stage of life. The products that they manufacture have vegetarian ingredients and approved by the Vegetarian Society.
The Vegetarian Society was founded in 1847 and works with the government and policymakers to inspire and support people who maintain a vegetarian lifestyle.
Jeunesse also helped found Cosmetic Industry Coalition for Animal Welfare and vows not to use any animals to test raw materials.
---
Jeunesse Global Products
Jeunesse's main product line up is called Luminesce.  This product line contains the companies most popular items and is to be used at different times of the day. They consist of anti-aging skin creams and is incorporated with its Youth Enhancement System (Y.E.S.).
This system claims that their products contain ingredients to do the following 3 things:
Innovate stem cells
Repair DNA
Telomere maintenance
Their Youth Enhancement System consists of the following products:
Advanced Night Repair
Youth Restoring Cleanser
Cellular Rejuvenation Serum
Ultimate Lifting Masque
The Essential Body Renewal
Their other products consist of:
A.M. and P.M. Essentials - Delays premature aging
Infinity - Reduce oxidative stress
Zen Shape - Thermogenic fat burner
Zen Pro - Weight loss and muscle building product
Reserve - Cell revival formula
---
Jeunesse Representative
The leaders at Jeunesse wanted to create one of the most rewarding compensation plans in the industry.  Therefore, before you earn money through compensation, they developed a way that you can immediately earn money after you become a distributor and purchase the starter kit.
You also have a chance to earn retail profits and earn:
-Between 20% and 45% from each product sale
-Be paid through a customer loyalty program
-Through telling your friends about it
-Free products through your downline
You have a chance to earn first order bonuses:
-When you earn between 10% to 15% of the sales of the package that you customize for people's order
You have a chance to earn team commissions:

-Weekly commissions you earn by accumulating more individuals in your downline
---
Recognition
Jeunesse was chosen as the company of the year in the Golden Bridge Awards
2017 Florida program Entrepreneur of the year
2017 Videographer awards
Recognized as a classified opportunity by Business for Home
---
---
Jun 20, 19 11:34 AM

Buying a Network Marketing Lead List can be a way to increase productivity in an MLM business. However, there are pros and cons to purchasing them.

Feb 06, 19 08:27 AM

Pre Qualified MLM Leads are in high demand by many network marketers in the industry. More than 90% of network marketers are on the hunt for leads. It would be even better if these leads were pre-qual…

Jan 29, 19 11:22 AM

When you recognize what pre qualified mlm leads are, you can carefully groom the right leads into prospects and increase your sales rate. Many MLM representatives spend too much time with leads that a…
---
---