---
The Mannatech Inc. Opportunity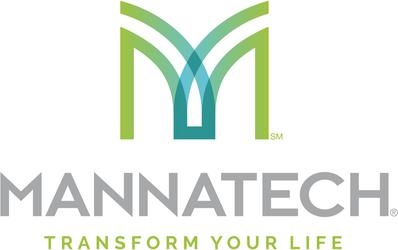 ---
The Mannatech Inc opportunity is in the health and wellness industry.  Information is as follows:
Samuel Caster - Founder

Alfredo Bala - CEO and President

Joel R. Bikman - Chief Operating and Marketing Officer

David 

Johnson - Chief Financial Officer

ROn Norman

Senior Vice President
Website: https://www.mannatech.com
Headquarters: Coppell, Texas
---
---
The 

Mannatech Inc 

Opportunity

Mannatech is a dietary supplement multi-level marketing company that was founded in 1993 by Samuel Caster. Its headquarters are currently located in Coppell, Texas. They currently employ over 250 people however, they sell their products through independent sales representatives. They are traded publicly on the NASDAQ stock exchange with the ticker name of MTEX.

Over the past 25 years, they have introduced their products to over 25 countries. It is documented that Mannatech has also earned over a hundred patents for its technology. This company claims to understand that cells in your body need to communicate with each other. 

Cells do not communicate with each other when they do not have proper nutrition.  Therefore, Mannatech has their products and supplements come from natural foods to give the body the right kind of nutrition it needs.



---
Mannatech Products
Mannatech claims to be the pioneer of technology that's revolutionizing health through:
Nutrition - They give your body the natural support needs while focusing on your overall wellness with plant-sourced products
Skin Care -  Natural ingredients are combined with Mannatech's  latest technologies to revitalize your natural beautiful skin
Weight Loss - Their products help you achieve an athletic build while helping you to lose fat while staying healthy
Immune Health - Mannatech claims to provide additional nutrients to support your body's immune system as well as give it an extra edge designed to target specific areas.
As a bonus with being a Mannatech customer, every time you purchase one of their products a portion of that money is donated to the M5 Foundation.
That money is used to help purchase the nutrient-rich product that is given to children in various countries worldwide that are in need.

In addition, Mannatech has a satisfaction guarantee where are they give you six months to try their products.  If you're unsatisfied for any reason you can return them.
---
Mannatech Business
Mannatech gives you an opportunity to earn extra income through their program. The best part is they let you choose your own hours and effort.  By becoming representative of Mannatech you get access to:
Their self-proclaimed industry-leading compensation plan
Marketing tools and back office support
Access to a global model to build internationally
Full Metatech product line
Metatech Loyalty Program - You earn credit on every automatic order which can be applied toward redeeming a free product)
---
Mannatech Service
M5M Foundation - An organization that fights global malnutrition and currently services over 5 million children worldwide.
They engage in research and distribution of their products.  Furthermore, they serve as an ambassador for the people they provide for.
---
Jun 20, 19 11:34 AM

Buying a Network Marketing Lead List can be a way to increase productivity in an MLM business. However, there are pros and cons to purchasing them.

Feb 06, 19 08:27 AM

Pre Qualified MLM Leads are in high demand by many network marketers in the industry. More than 90% of network marketers are on the hunt for leads. It would be even better if these leads were pre-qual…

Jan 29, 19 11:22 AM

When you recognize what pre qualified mlm leads are, you can carefully groom the right leads into prospects and increase your sales rate. Many MLM representatives spend too much time with leads that a…
---
---