---
QUALITY MLM Networks: How To
Build and Maintain Them
---
Having MLM Networks is one thing, but having QUALITY MLM Networks is another.
If you are a representative of an MLM company the first thing you do is make a warm market list. Of course the warm market list is made up of people that you already know. However just because you know people on your list does not mean that they will be readily open to accept what you have to offer.

What causes for greater concern is sometimes you have someone very influential on your list that will benefit you greatly if they we're to join your business. However someone very influential ALREADY have many people trying to contact them for one reason or another. 

So the main question is what is it about YOU that stands out to them.
---
Search for Strong Similarities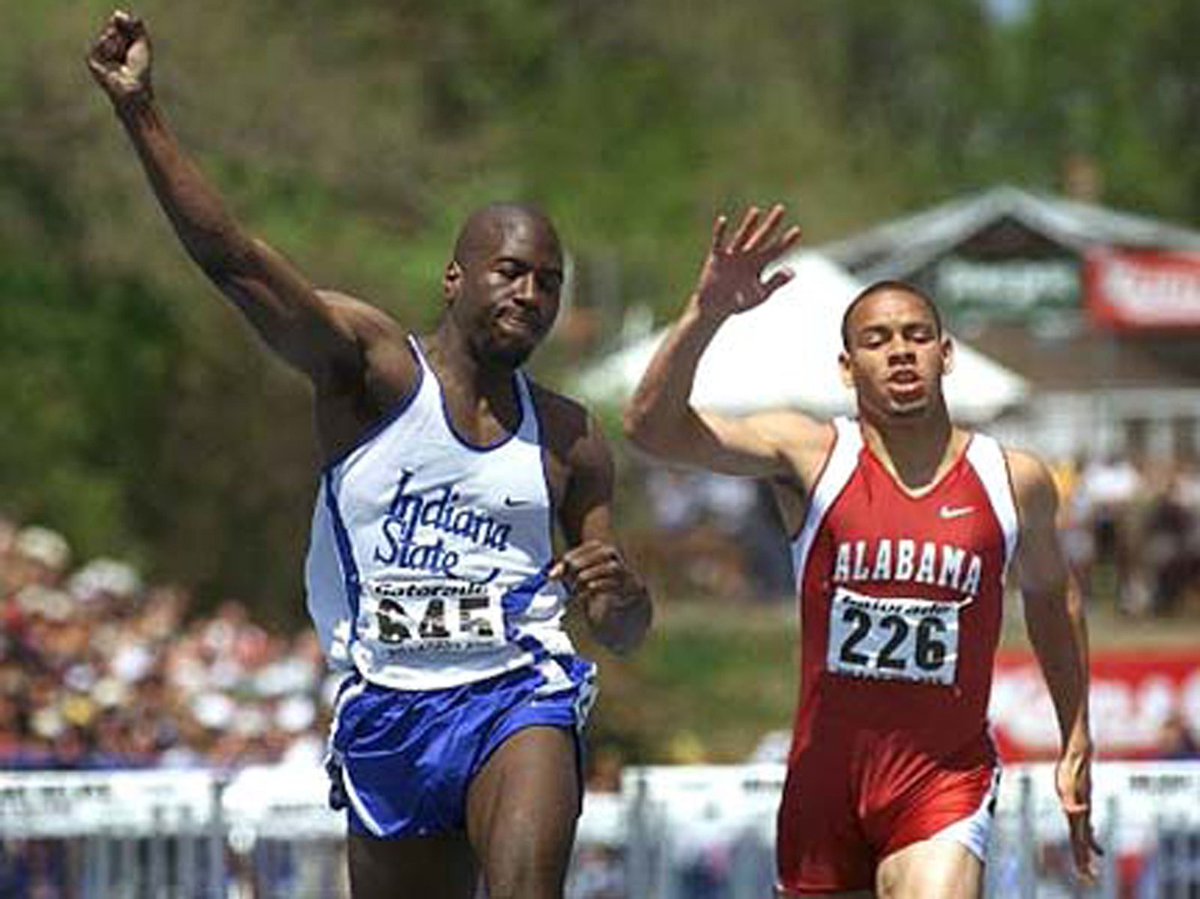 The best way to build a quality mlm network is to find something that you and that person has in common OTHER THAN what brought you together in the first place.
I'll give you an example . . . 
1. I ran track for Indiana State University. I know Aubrey Herring, the NCAA 60m hurdle indoor national champion who ALSO went to Indiana State University.
2. However, what made us friends is when we found out we both had an addiction to NCAA football for PlayStation gaming system and we were on the same team.
3. What made us BEST friends on the campus is the bond we developed by playing it up to 10 hours a day.  Because of that, we both found out that we had a common love for mafia movies, and had the same sense of humor.
As a result he took me to meet his family in Indianapolis and I showed him around New York. His network became my mlm networks and vice versa.
---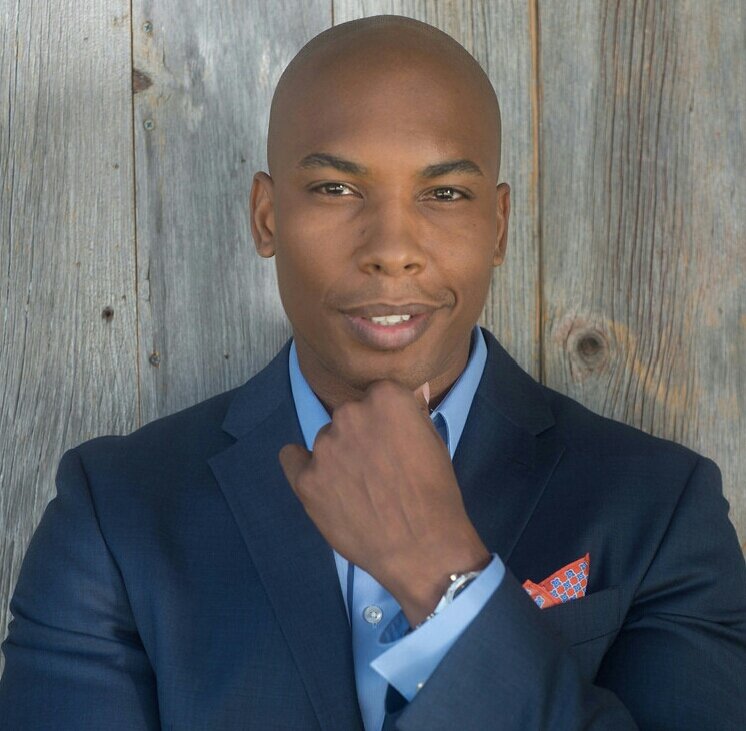 I'm a member of a greek lettered organization. I know William Lash a reality TV show star, also a part of my greek letter organization.

1. What made us friends is obvious, we are both part of the same fraternity.
2. What made us CLOSER is the fact that I make websites, and I contacted him to feature him on my website.  By doing that, I found out that he lived in Washington, DC and knows some of my close friends
---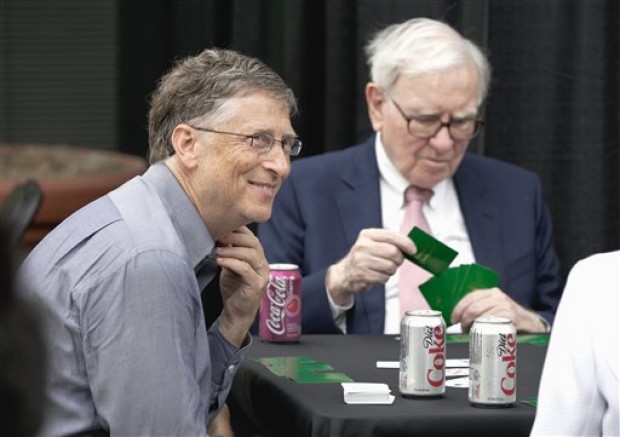 Another example (that doesn't include myself) is Bill Gates and Warren Buffet know each other.

1. They both have being in the business world in common.
2. However, what made them bond with each other was there love for the card game Bridge.
(As a result it was documented that this may have had something to do with Warren Buffett giving billions of dollars to the Bill and Melinda Gates foundation).
---
Quality MLM Networks

Sometimes knowing someone isn't enough. You need to find something strong that you have in common with the person that you know.
This could be your love for:
Traveling
Computers
Running
Shopping 

Video Games
Wrestling
MMA
Public Speaking, etc.
If you work with someone or are in the same organization (church, fraternity, self development) it's easy to have a regular conversation about the organization you're in and throw in some things that are off subject.
However, what is so special about that person or about you that will make you contact each other on a regular basis?
What do you strongly have in common that has nothing to do with what brought you together in the first place?
In addition, the more interesting you are, The more you stand out in the other persons mind. You may develop a certain skill set that other people are interested in and trying to learn more about.
Don't keep yourself closed off from the rest of the world. You'll be surprised who you run into out there that will hold you in high regards just by the little information that you know.
---
Be a Leader
You may find it hard to have something very interesting in common with someone else. If that happens, become the person that people are trying to find. How do you do that? It's simple.
Actually become active in the organizations that's you are already a part of.
If you aren't a part of any organizations, join a few that peak your interest then become active.
I'm a member of a ToastMaster organization in my neighborhood. It is a self-development, communication and leadership organization. At first I was a member that went in there to participate and do my role for the day and go home.  By doing this people knew who I was.
Eventually I decided to enter into a public speaking competition and compete for the World Championship of Public Speaking competition. I competed and got first place in my Club and Area competition.  I took third place in the Division competition.
Immediately afterwards, I noticed that people didn't just know who I was in my own club, everyone in the district knew who I was.  In addition, people were actually looking for me to finally meet me.
Something strange that happened to me because of this was one of my downlines invited one of his guests to my house to do a presentation.
After the presentation he told me that he knew he was coming for a presentation but the only reason he REALLY came was because he heard about me and wanted to finally meet me.
Get Involved
The more you become involved in various activities and take leadership roles, the more influence you begin to have. As a result, people will be trying to network with you.
You hear stories of how some representatives rank faster than others. Some of it is hard work, and some is the quality of their (or their downlines) network. You'll see some people who appear to never run out of personal contacts to talk to.
If you look at what they do everyday, it's obvious they are VERY involved in activities that connect them with people.
---
Diversify Your Networks
Now that you know how to build QUALITY networks, now you have to make sure your network is properly diversified.
Among your networks you should have a group of:
Advisors - People that would give you some guidance and expert opinion various decisions you have to make. You can look at these people as mentors
Companions - Usually people who you grew up with or attended the same school with.  They are usually in your age group and come in handy when it's time to make recommendations on things that you may have in common with each others generation
Pioneers - These are the ones that you want to keep in touch with because they will most likely be in the position to have a leadership position or profession.   They are  also are expected to have an influential position in the near future
Introducers - These are people who like to meet other people and introduce you to others. They have many resources the very generous and trying to help you out by connecting you with others.
---
Keep Your MLM Networks Open
Want to make sure you keep your networks open instead of closed. Do you ever notice that when ever someone on your hot market list joins your company, they put the same people that you know on their warm market list?

One of my mentors told me one time that, ". . .  the people that you know very well, also know people that you know very well. But the people that you kind of know, know people that you don't know."
If the majority of your networks are people that are so close to you that you can call them family, you may have a CLOSED mlm network.
The reason is those people that are close to you most likely will not have access to many people that you don't already know.
An open mlm network consists of people who you know very well but you don't know them enough to the point where you are in their closest most intimate circle of friends.
Once you start to gain common ground with this open network and find a commonality that you both share, they may eventually start to expose you to their networks.
---
In closing, it will benefit you to build a solid quality network. Futhermore, building strong mlm networks isn't going to happen over night.  This isn't a quick fix.
If you join any organizations or become involved in community activities, it is important to be a real participating member.

Don't join organizations just to sneak the opportunity upon them. If you become a genuine participating member (a leading member) people will gravitate to you. As a result, you won't have to work as hard to gain solid, open diversified mlm networks.
---
Jun 20, 19 11:34 AM

Buying a Network Marketing Lead List can be a way to increase productivity in an MLM business. However, there are pros and cons to purchasing them.

Feb 06, 19 08:27 AM

Pre Qualified MLM Leads are in high demand by many network marketers in the industry. More than 90% of network marketers are on the hunt for leads. It would be even better if these leads were pre-qual…

Jan 29, 19 11:22 AM

When you recognize what pre qualified mlm leads are, you can carefully groom the right leads into prospects and increase your sales rate. Many MLM representatives spend too much time with leads that a…
---
---