---
MLM Presentations:  How To Increase Your Sign Up Ratio
---
It would benefit you greatly to learn how to give an effective mlm presentations once you become involved in the MLM industry. MLM presentations done well can mean the difference between your prospect making a decision immediately or not.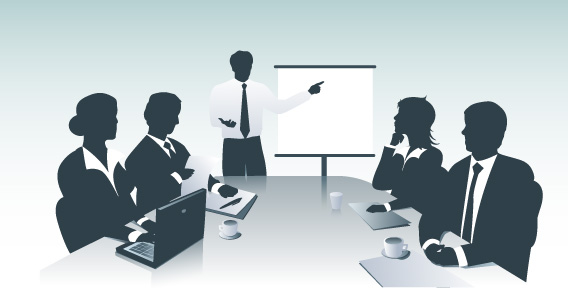 It's just like when you go to the restaurant. Most people believe that many of the customer's experience is in the presentation of the food.  If the potential customer sees the presentation of the food and it is sloppy they may not want to eat there to matter how good the food is.

You may have the best product and opportunity in the industry, but if the presentation isn't complete and done in an effective manner, the prospect may be turned off before they even have a chance to collect all information to make an educated decision.
---
Before MLM Presentations
Just like the restaurant analogy, the customer's overall experience has to be satisfactory.  The food (as well as the presentation of the food), may be good but if the waitstaff, cashier, and greeter are very rude . . . is the good food enough to make you want to return?
The overall experience of the prospect has to be a satisfactory one. Therefore the following are some guidelines to help you have effective mlm presentations.
Before The Meeting:
Make sure you arrive on time and bring all the required tools you're expected to have for your prospects (pens, flyers, take-home material, etc.)
You want to eliminate any chance of awkward silence. Have some upbeat music playing (nothing that could be potentially offensive)
Have light snacks and have a cool temperature for the comfort of your guests.
When your guests arrive at the venue they are most likely going to view themselves in a strange environment. They're going to be observant and be asking themselves questions such as:
        - What are these people like?
        - Why did they really invite me here?
        - Am I feeling comfortable right now?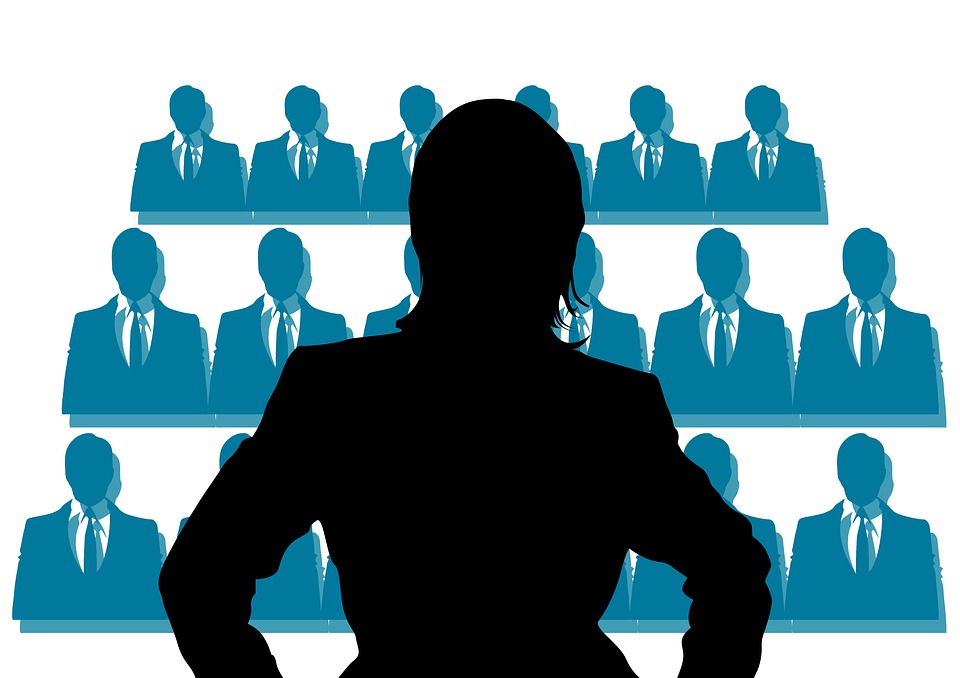 To help them answer these questions positively to themselves do the following:

Do not abandon your guest. Introduce them to people that you are familiar with and that you have a good rapport with. You may start a conversation that is unrelated to the presentation itself
Avoid using any network marketing or MLM jargon such as,  "John hit the rank of Vice President in six months", "did Mary join? " or "did you sign up for the regional Quickstart training?" When your prospects don't understand the language they may feel out of place and furthermore feel like they are there for work.
Respect everyone's time. Most people take time out of their busy schedule to see what you have to show them. Some people may have busy lives and if you take advantage of their time or patience it may be hard to get them to pay attention to the meeting or much less do a follow-up.
---
Once your prospects start to feel more comfortable you can start with a general conversation, preferably using the F.O.R.M. method.  You can get to know about:
Their family
Their occupation
What they do for recreation
What they do for money
The conversation should be laid back and easy-going. You should not come across like you're doing a question and answer session. You're not a detective. However, you're just gathering information through general conversation.
The main reason for having these conversations before mlm presentations are to gather pain points of your prospect.:

What hurts them
What drives them
What makes them emotional, etc.
This is to see what most likely would be the reason they would join your business or purchase products from you.
If that upline or a leader in your company is giving the presentation it is very important that you edify the speaker.  The better you edify the speaker the more your prospects will be curious and open to listening to what the speaker has to say.
In addition, good edification will sometimes boost the speaker's confidence and help them give a better presentation.
---
During MLM Presentations
Prepare the prospect by creating value for your business.  Ask your prospect to turn their phone off or at least put it on silent mode due to the fact that he won't want to miss any important information.

In addition, explain to them that they would want to keep an open mind because not many people have the opportunity to get the information they are about to receive.
If your prospect has any questions during the presentation tell them to make a note of it and they can get all their questions answered at the same time afterward
The environment should not be heavy or filled with tension.  The environment should be fun and exciting.
Sit with your prospects during the meeting.  You don't want them to feel abandoned or like they're by themselves
If you are the one giving the presentation make sure you have full knowledge about the subject.  This will help you talk with confidence like you're supposed to as well as make you come across as an expert.
Always dress professionally. This does not always mean a shirt and tie, dress, skirts, etc.  This can also mean casually if your product and opportunity call for it.
If the prospect doesn't receive the information effectively and is negative toward it, refrain from disrespecting for being offensive to the prospect. Remain professional.
Refrain from getting up during mlm presentations. When you go to and from places during the presentation it often counts as a distraction.
If you're the one giving the presentation make sure it is done within 35 minutes. The reason is you do not want your prospects losing interest and getting bored with what is being presented
Remember, the goal is to share information. Not force or coerce your prospects into joining or buying your product.

If you're giving a presentation make sure you use images that relate to your prospect as well as grab their attention. If you are showing a video, make sure the music in your video sets the mood for whatever the mood needs to be in.  Also, make sure that the tone and level of your voice is appropriate to the part of the presentation you are presenting
For example, if you are talking about the prospects pain points, show pictures and videos of the problem. Also, when you are showing the problem-solving aspect of your mlm presentations make sure the pictures or videos are positive ones.
---
Presentation Honorable Mentions
Don't take inviting lightly.  Remember the more people you personally invite to your presentation means the potential for more people in your downline.  Therefore it only would benefit you to learn how to invite, edify, and give the best MLM presentations you're capable of doing.
A big part of attracting prospects to your MLM opportunity is to provide a solution to the problem that they have.  One of the most effective ways to grab your guest's attention before or after the presentation is to tell a personal story. It is a well-known fact in the MLM industry that facts TELL but stories SELL.
You want to tell your audience how things were BEFORE you heard of this opportunity.  Make sure you let them know the pain you were experiencing because most likely many people in the audience are able to relate.
Tell what it was like and your true feelings when you began the opportunity. Then finally tell the positive affect and change it had on your life as well as the side benefits.
If you have multiple stories that you want to share, feel free to share them. However, make sure you share them at appropriate times during the MLM presentations and that it relates to the part of the presentation that you are showing.
If you do not have any personal stories or testimonials, use a powerful story or testimonial of someone that you know.  Either way, a story will increase your chances of having a greater result.

The reason why your prospects will take advantage of your opportunity or product is that it solves problems that they're currently facing.  Everyone wants their problems gone. If you can address their pain well enough and provide a solution to that pain through your product or opportunity you most likely will be successful in whatever your goal is for that night.
The icing on the cake is not only the problem that is solved but the benefit as a result of that solved problem.  For example, if the problem solved for your prospect is weight loss, then the benefit of the weight loss is being able to play with your children, have more endurance or being able to fit in your old clothes.
If your problem solved for your prospect is having extra income, then the benefit of the extra income is putting their kids in private school, affording more trips with their parents to make lasting memories, or being able to retire early.
---
Closing
If you're doing the presentation and your upline or another leader is going to close out, make sure you edify them. This will peak your prospects ears to listen to any last important information that can be received.
Try not to talk and help out during his closing.  Trust them to bring everybody to the point where they have enough information to make a buying decision.
While closing, there needs to be a perception of a deadline to take advantage of the opportunity that was just presented.  Give them a reason to get involved right away.  By doing this, it creates a sense of urgency as well as a fear of loss.  If the prospect has the feeling that they can wait and think about it, they may lose interest and their fascination dies down.
Even after doing MLM presentations, you need to be skilled at handling objections. Remember 80% of sign-ups happen during the follow-ups. That means most people do not sign up right away.  However what that DOES mean is that they may have questions. Depending on how you answer those questions will determine if they'll be closer to becoming a part of your team or not (or becoming a customer not).
---
After MLM Presentations
If your prospect wants to join you, make it a big deal.  Everyone loves to feel like he or she are a part of something special (which they are).  Help them fill out the app then give them materials to take home with them such as:
Audios on the way home for reinforcements purposes
Product Samples
Product Information
Prospect Sheet with Memory Jogger
Training Dates
Schedule a time within 24 hours that you can follow up with them to show them how to use the product or show them how to get started with the business.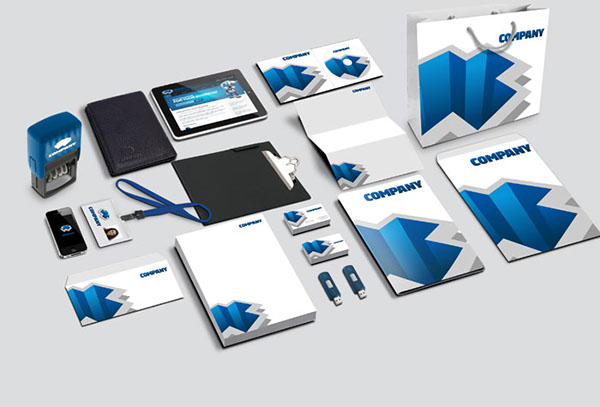 If your prospect has questions:

Locate a credible upline or leader that can answer all their questions
Make sure multiple reps don't crowd around the prospects
Don't have reps insert themselves in conversations with the prospect
Don't concern yourself with others conversations while questions are being answered (prospects may will feel overwhelmed).
Whether your prospects sign up or not give them something to bring home with them, like a take-home DVD, CD, or pamphlet to look over
---
You may be great at inviting or responsible for many prospects attending MLM presentations. However, it is determined that the person who usually does the presentation is the leader and gets more sign-ups on their team.
The reason is the person doing the presentation it Is usually seen as the expert in the eyes of the guests and prospects.  As a result, a large majority of the people in the room will feel comfortable under their leadership.
---
Jun 20, 19 11:34 AM

Buying a Network Marketing Lead List can be a way to increase productivity in an MLM business. However, there are pros and cons to purchasing them.

Feb 06, 19 08:27 AM

Pre Qualified MLM Leads are in high demand by many network marketers in the industry. More than 90% of network marketers are on the hunt for leads. It would be even better if these leads were pre-qual…

Jan 29, 19 11:22 AM

When you recognize what pre qualified mlm leads are, you can carefully groom the right leads into prospects and increase your sales rate. Many MLM representatives spend too much time with leads that a…
---
---